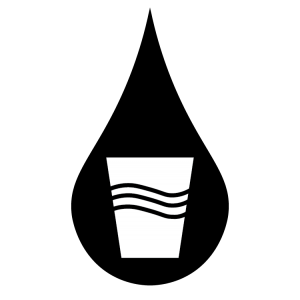 Water is necessary for life and survival. You are 60 to 70 percent water. It's necessary for all bodily functions.
If you are thirsty, you're  already dehydrated.
You can only last three to four days without it. Having a storage of clean drinking water and knowing how to safely treat more is vital for survival.
Store a MINIMUM of 1 gallon of clean drinking water per person per day
Store a MINIMUM 2 week supply (14 gallons each) for you and your family
Gather and store water treatment supplies for disaster supply kits and at home supplies
Store more water as space, budget, and ability allow
How Much Water Do We Need?
Our bodies are 60 to 70 percent water. It is necessary for all bodily functions. If we are thirsty, we are already dehydrated. The best indicator of how much water we need is our urine. If it is clear and plentiful, we are probably hydrated. If it has color or we don't "go" very often, we are dehydrated.
Store a MINIMUM of 1 Gallon per Person per Day, a ½ gallon for drinking and a ½ gallon for food preparation and sanitation. You will need more at high altitudes or in dry climates. Children, elderly, sick, nursing mothers, or those who are physically exerting themselves will also need more. Store a BARE MINIMUM of 2 week's supply for your family, but it is recommended to store a supply of 1 month or more.
WATER STORAGE
Enemies of Water Storage
Whenever you are storing something for long term, the ideal conditions are cool, dark, and dry at temperatures between 40 and 60 degrees.
• Hot temperatures promote bacteria & algae growth, while cold temperatures can loosen seals or break containers.
• Light from the sun, and even artificial light, breaks down the integrity of water containers and causes algae to grow.
• Moisture buildup on and around the outside of your storage container can promote mold growth which will produce toxins that can pass through container walls into your water.
Water Storage Containers
• Pre-bottled water has a recommended 3 to 5 year shelf life. Some biodegradable bottles are even less. It is more expensive than and not always as clean as tap water because the FDA holds bottled water to a lower standard than the EPA does for municipal water.
• Pre-used Containers can sometimes be obtained from restaurants or other food preparation locations inexpensively. Remember that your water will probably taste like whatever was in the container previously.
• Thoroughly clean pre-used containers with a mixture of a teaspoon of chlorine bleach to a quart of water. Swish it around and let it sit for a few minutes before emptying it and completely rinsing it with fresh water.
• DO NOT use containers which held chemicals or other dangerous substances.
• DO NOT use milk jugs to store water. They quickly break down and become brittle.
• Food Grade Plastic Containers made from a High Density Polyethylene (HDPE) are the recommended way to store water for the long term. They are light weight when empty and very durable. Get dark, solid colors to block light from reaching your water.
• Phthalate is an unsafe chemical that comes from some plastics. Polyethylene water and food storage containers are specifically designed for safe, long term use with food and water. If there is any kind of leaching into the water from the container itself, it is miniscule and cannot harm you.
• Glass and Metal are not recommended for water storage.
Filling Considerations
• Use a Drinking Water Hose: At worst, garden hoses can add contaminants to your water; at the least, garden hoses give your water a rubbery taste.
• Don't "Re-Treat" Municipal Water: Municipal water is already treated and is ready for long term storage. More chemicals or treatment is unnecessary.
• Treat Well or Other Ground Water Before Storage: Depending on the emergency, you may not have time or ability to treat the water. Make it safe for use before storing it. Even if ground water is already safe, it probably has contaminants in it that will grow and multiply if put into long term storage.
• Fill to just overflowing: Get as much air out as possible.
Storage Considerations
• Vary Container Sizes: Large containers are the most efficient use of your space but are difficult to move. Store water in smaller containers as well that are able to be carried to kitchens or restrooms where water is needed. When empty, siphon from the larger containers.
• Do Not Store Directly on the Concrete: Put on a pallet, 2x4s or something to allow air to circulate under and around the container. This prevents external moisture buildup.
• Check Yearly: Check for odd smells, discoloration, contamination, and leaks. Replace if necessary.
• Rotation: FEMA & Red Cross say to rotate your water every 6 months. If it is stored in a cool, dark and dry place, your water can be good for 2 to 5 years.
Storage Locations
• Ponder Emptying & Refilling: Water weighs 8.3 pounds per gallon. A 55 gallon drum weighs over 450 pounds. Once it's full, it's not moving. Find a place that makes it easy to empty and fill your containers for water rotation, near a drain and near a water outlet.
• Multiple Locations: Store in more than one location because if one area is lost or damaged in an emergency, you have more elsewhere.
• Ideal Locations:
– Indoors in a Basement
– Food Storage Room
• OK Locations
– Garage or Storage Shed – Rotate yearly.
– Under Sinks - Beware of proximity to possible chemical contaminants.
• Last Resort
– Outside: Cover with a heavy tarp to help prevent sunlight from reaching the containers. Rotate at least every 6 months. Don't fill to the top, leave a little room for expansion from possible freezing and heating. Replace containers every 5 to 10 years.
WATER TREATMENT
What's In the Water?
Untreated water can have a number of contaminants from whatever is up the stream. Contaminants in stored water are either from originally unclean water, unclean containers or unclean practices when filling or sealing.
• Parasites such as the protozoa Cryptosporidium and Girardia; smaller bacteria like Ecoli, Salmonella, or Cholera; or even smaller viruses like Rotavirus, or Hepatitis A & E
• Chemicals
• Heavy Metals
• Sediments
Water Treatment
Water treatment is a three part process, and all are necessary if you are unsure as to the quality of your water source. Remember to always start with your cleanest source of water.
1. Pre-Filter is the first process. It gets the large particles out and lengthens the useful life of your filter. Allow suspended particles to settle to the bottom of the container or collect them at the top to be skimmed off. Then pour the water through cloth, cotton, cheese cloth, or a t-shirt.
2. Purification involves either a chemical, heat, or UV light process that kills the organisms living in the questionable water.
• Chemical purification does not remove anything from the water; it only kills what's in it. Be sure to closely follow manufacturer's directions in how to use their products.
– Iodine has a 4 to 5 year shelf life in unopened bottle, 1 year in an opened bottle. It comes in tablets or drops.
• Kills all organisms but protozoa
• Do not use longer than a few weeks straight – short term emergency use only
• Do not use if pregnant, have an allergy to iodine or have a thyroid problem
– Sodium Hypochlorite (Bleach) has a one year shelf life.
• Use ONLY pure bleach, not scented or colored
• May not be effective against protozoa
• ONLY 8 drops per gallon of water, then wait 30 minutes. If there is not a faint smell of bleach, do ONLY 8 more drops and wait another 30 minutes. If no faint bleach smell, the water is too contaminated for drinking.
– Chlorine Dioxide (Recommended) has a 4 to 5 year shelf life and comes in tablets or drops. Chlorine dioxide is iodine and chlorine free. It works by releasing nascent oxygen, which is a strong oxidant and a powerful germicidal agent.
• Has greater pathogen killing power than iodine or chlorine. Unlike iodine, does not discolor water, nor gives water an unpleasant taste. Chlorine dioxide is often used to improve the taste of water.
• Safer than both iodine and chlorine when used properly.
• Heat purification processes require fuel, which is possibly a scarce commodity in an emergency.
– Boiling for 5 minutes will kill all organisms in the water.
• A lid on the container will help water boil faster and prevent loss from evaporation
– Distilling is more involved, but does a better job than boiling alone.
• Removes the water from the contaminants.
• Easy water distiller: Turn concave pot lid upside down. Tie collection cup with string or wire to lid handle.
• UV Light pens can be used for small quantities of water and are popular with travelers for use in foreign countries at restaurants when discretion is needed. It's not practical for large quantities of water.
3. Filtration is the final water treatment process. As water passes through, filters block chemicals, sediments, protozoa, bacteria, and heavy metals; but do not remove viruses – they are too small. The lower the micron level of the filter, the more smaller particles will be filtered out.
• Activated Carbon absorbs chemicals and dissolved minerals as the water passes through. It is often used to make tap water taste better.
• Ceramic Filters have the added benefit of being able to be rinsed off to prolong their usefulness.
• Fiberglass and other types of filters need to be replaced periodically according to manufacturers' instructions.
Title of Resource Highlighted
Short statement on resource highlighted the is related to this topic.
---
Button to Resource
---
Title of Highlighted Resource
Short statement on resource highlighted the is related to this topic.
---
Button to Resource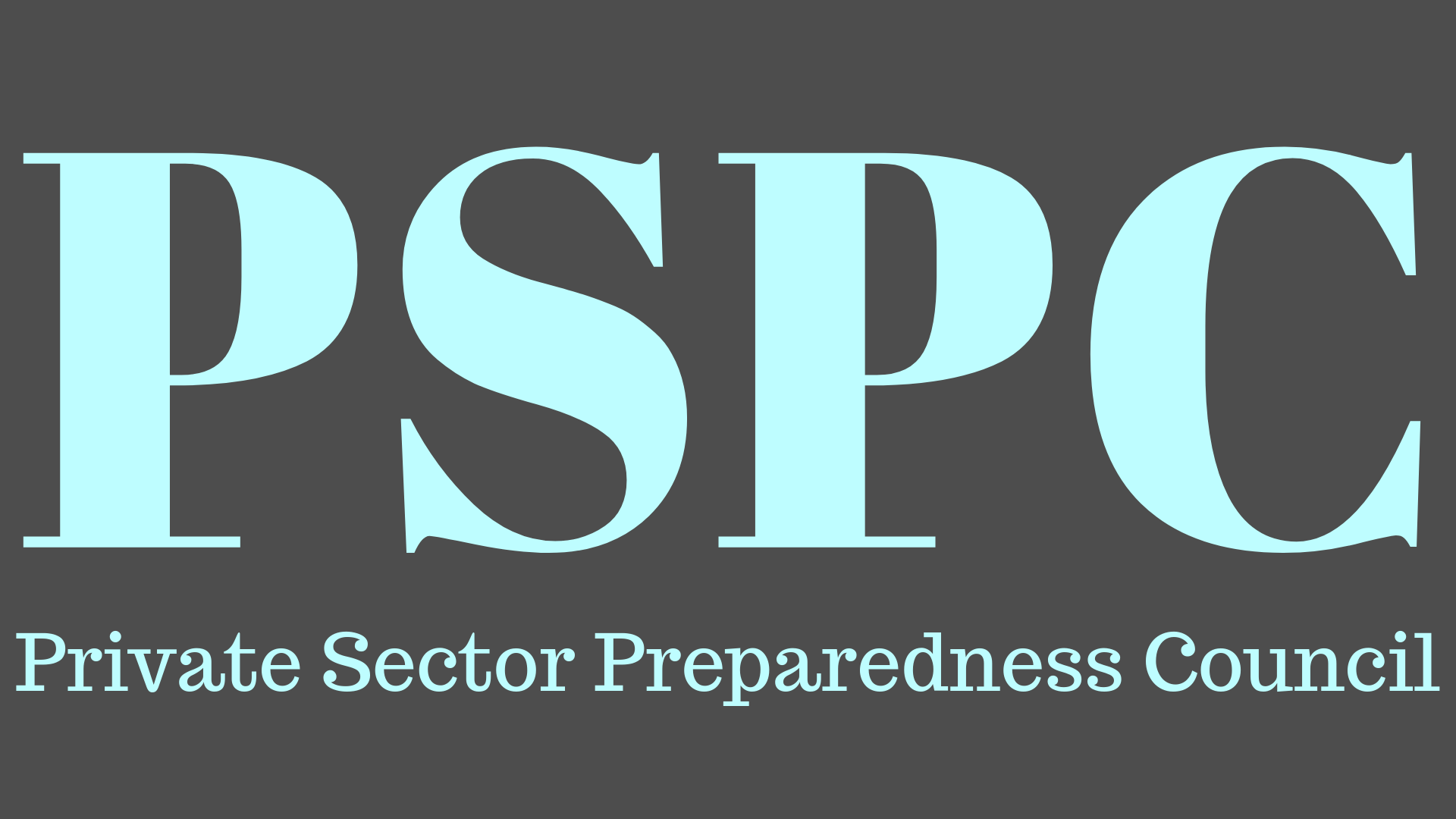 Title of Resource Highlighted
Short statement on resource highlighted the is related to this topic.
---
Button to Resource
---
Title of Resource Highlighted
Short statement on resource highlighted the is related to this topic.
---
Button to resource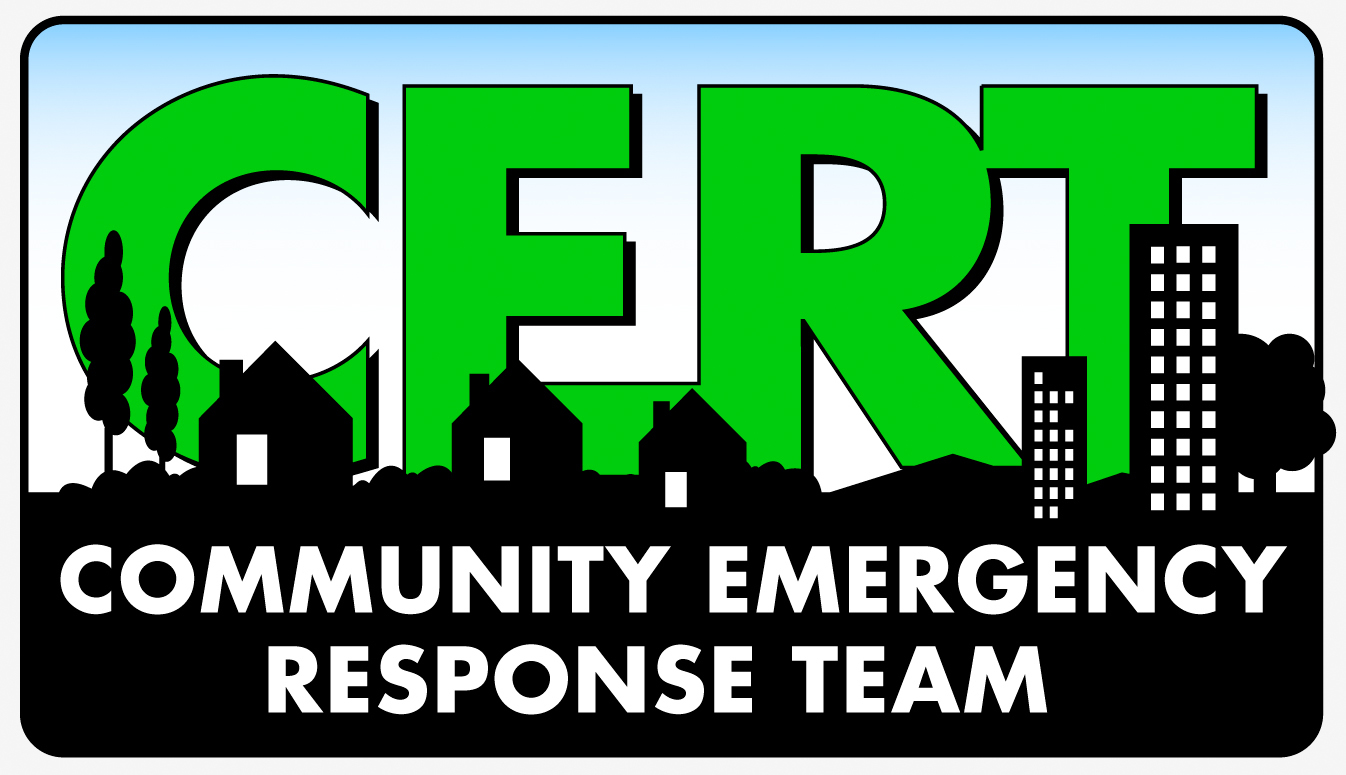 Title of Resource Highlighted
Short statement on resource highlighted the is related to this topic.
---
Button to Resource
---